Image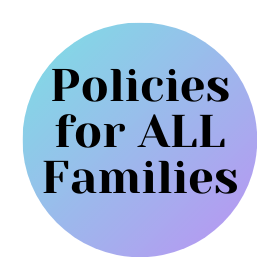 Body paragraph
The Worker Relief and Credit Reform Act of 2021, WRCR HR 4665, was introduced by Representative Gwen Moore (WI). It would expand the Earned Income Tax Credit (EITC) to make it fully refundable and available to more people, including mothers and other unwaged primary caregivers, and get cash directly into mothers' and families hands. It redefines workers to include unpaid family caregivers & students.
Family and Home Network endorsed this legislation.
Note: A version of this bill was introduced in 2019, co-sponsored by Rep. Marcia Fudge. On March 10, 2021, Rep. Marcia Fudge was confirmed as the Secretary of Housing and Urban Development.
Rep. Gwen Moore describes why she introduced the bill:
 "I drew on my experiences as a poor, single mother to introduce the WRCR Act. Too often, our safety net programs leave people trapped. But this bill puts people first by expanding the Earned Income Tax Credit to reach more workers & honoring unpaid work."
The following information is from Care Income Now!/US which is coordinated by 

the Global Women's Strike and Women of Color/Global Women's Strike (August 2021).
Support tax credits for Unwaged Family Caregivers and Students!
Endorse the Worker Relief and Credit Reform Act!
Policymakers are starting to take note of what we've always known – that mothers and other unwaged primary caregivers are also essential workers, counted on for everyone's survival but not paid for this work.
Highlights of WRCR HR :
✓ Treats caregiving as work. Provides payments in the form of tax credits (Earned Income Tax Credit/EITC) to unpaid family caregivers of children under 12 and/or of an aging or disabled partner or relative.
✓ Treats higher education as work. Tax credit payments to low-income college students: more than 1 in 3 are food insecure and many on the verge of homelessness.
✓ Both unpaid family caregivers and students would qualify for the maximum Earned Income Tax Credit.
✓ Increases the age range: eligibility starts at age 18 and extends to employed people older than 65.
✓ Makes the credit fully refundable: you don't need to have a waged job or income or have to pay taxes to get it.
✓ You can get this credit on top of other benefits, such as TANF, SNAP, SSI, Child Tax Credits.
✓ Money for caregivers and low-income students: WRCR calls for up to $4,000 for a single filer, $8,000 for married filers.
✓ Gives the option of getting the payment monthly: but at a reduced 75%, the remainder of which would be available at tax filing.
✓ Decreases poverty: using current poverty measures it would benefit nearly half of people in the US (154 million) and cut the poverty rate by one-third. (The Poor People's Campaign: A National Call for Moral Revival challenges as too narrow the current poverty measurements.) 
Stand with caregivers and students. We urge you to join with us in supporting this historic bill. There is no justification for poverty in this the richest country in the world. The WRCR would reduce the poverty of women and children, and finally recognize mothers, other unwaged family caregivers and students as workers entitled to financial support. It is a green bill: it will be a desperately needed support for caregivers in impoverished family farms and others struggling to regenerate the soil and the climate – even more urgent now.
As Congresswoman Moore said in her Letter to Leadership re: the previous WRCR Act: "Even before this crisis, around 43.5 million Americans [now 53 million] worked as unpaid caregivers to their children, aging parents or adult family members with a disability. The WRCR Act updates the definition of work to recognize the uncompensated care these individuals provide, which is estimated at $500 billion annually."
For more info and to endorse the Worker Relief and Credit Reform Act click here or email to us. 
Call for support issued by the Global Women's Strike, Women of Color Global Women's Strike and the Every Mother is a Working Mother Network
   East: 215-848-1120 philly@globalwomenstrike.net
   West: 323-276-2833 la@allwomencount.net
Website: https://globalwomenstrike.net/tag/global-womens-strike-us/
Please share on social media:  Facebook  Twitter #Money4Caregivers #CareIncomeNow