Image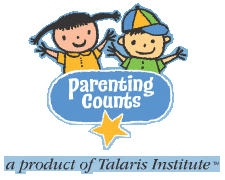 Body paragraph
Parenting Counts, a product of the Talaris Institute, offers research-based information about child development. Its developmental timeline covers four areas: physical, social, learning and communication.
Slide
Text
All care for children must be supported including care by parents themselves!
Join our Advocacy Team!
Show your support today with a generous donation!