Image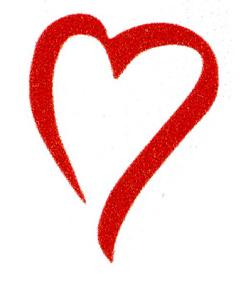 Body paragraph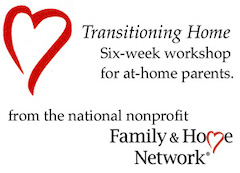 Family and Home Network offers Transitioning Home workshops for parents who want to explore ideas, feelings, and experiences and learn about tools and resources. For parents who choose - or are considering the choice - to be an at-home parent as well as for those who were pushed or led home by circumstance.
The workshops and all materials are free.
Eight to twelve participants and a facilitator meet via video conferencing for 90 minutes once a week for six weeks. There are readings and reflections to do between meetings. Topics include:
· Expectations, personal identity and the potential for personal growth; 
· The needs of infants and the critical importance of intimate, two-way mother-infant and father-infant relationships;
· Myths and realities of a home-based life and of sequencing (someday returning to paid employment), thinking about personal values;
- Financial considerations, sharing/dividing tasks and roles with a spouse or partner;
· Family, community, cultural and societal influences;
- Public policies and advocacy: inclusiveness, equality, freedom.
There are materials for reading between meetings, reflection/writing opportunities, and both individual and group exercises. 
The workshops meet online in our Family and Home Community, please join our community: 
to be notified of upcoming workshops (we don't share or sell your contact information) sign up for our ENews.