Image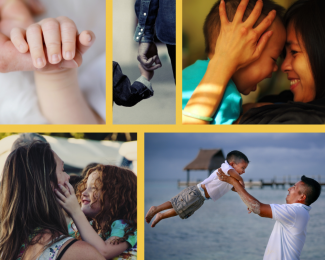 Body paragraph
2019 Year-End Report
Family and Home Network offers parents accurate information, based on mountains of scientific evidence, about the needs of children.
We call on family services and policy makers to align their goals and actions with the scientific evidence.
We advocate for inclusive family policies that do not discriminate based on parents' choices about income-earning and caregiving.
We challenge media reports that promote ideological opinions about families while ignoring the science as well as the data on parental behavior and preferences.
We affirm the choice to be home with children and we encourage parents to connect with each other, sharing their experiences and feelings as they take the time to meet their children's needs.
For parents, Family and Home Network's website is a source of affirmation as well as a bank of reliable information. We find and share engaging explanations about the science of human development, thoughtful writing on parenting and culture, and carefully chosen resources on a wide range of topics. 
We're building Family and Home Community, a private online space where members can meet us—and each other. We'd love to see you there! We use Facebook and Twitter to reach out to parents, professionals, reporters and policy makers. 
Our six-week Transitioning Home workshops will be offered again in March 2020. Using video conferencing, we will meet weekly with small groups of parents. The workshop includes readings from our Welcome Home archives, journaling, brief exercises during group meetings, and lots of time for listening and discussing. 
We advocate for parents and children with feedback and outreach to the media, to government representatives and to the general public. We see the recent crisis of family separation and extended detention of teens as part of the problem with our culture's lack of understanding and respect for nurturing. We offer a roundup of resources on Nurture and Human Development and for both the short-term and the long-term. And we invite you to join our work to increase knowledge, practices and public policies pertaining to parents and children.
We're building support for our Campaign for Inclusive Family Policies by talking with leaders of other nonprofit organizations (some of whom we've known for decades) and by sending hundreds of press releases out to reporters, policy analysts, elected representatives and to all the Presidential candidates. Please consider signing as an Individual Supporter!
In February, our Letter to the Editor was published by The New York Times, challenging the accuracy of the opinion piece by Katha Pollitt "Day Care for All!" (February 9, 2019). Since then, we've also sent substantial feedback on other articles.
We work hard to stay informed about family policy proposals. Here are a couple of note:
Child Tax Credit– Some provisions of Federal tax laws reduce the financial burden for families with children—including the dependent exemption and child tax credit. However, as Eugene Steuerle of the Urban Institute explains, for decades the value of these provisions waned as wages and expenses grew (see his blog "The Government We Deserve"). Today's families with children pay proportionally more in taxes than comparable families did decades ago. A pending Congressional bill, the American Family Act of 2019 (S.690; H.R. 1560), seeks to amend the Internal Revenue Code to increase the child tax credit, make it fully refundable, adjusted yearly for inflation, and distributed monthly instead of yearly. This is an inclusive policy proposal, applying equally to each child regardless of parents' income earning / caregiving situation. It is straightforward and flexible. Also, it would significantly reduce the number of children living in poverty, a proven way to improve physical, mental and emotional health outcomes throughout life. 
Family leave– Although there are several legislative bills pending that would offer some form of family leave, none of the ones we've seen are inclusive. Policy analyst Matt Bruenig of the People's Policy Project proposes a package of family policies, including a leave policy that takes the focus off parental employment. Bruenig explains: "parental leave would be understood as a benefit for children, with the benefit consisting of the care provided by their parents during leave." The total leave period per child is 36 weeks, and if there are two parents, they could split the leave or assign almost all of it to one parent. While the parent is taking the leave, the benefit amount would be at least the minimum wage (even if she/he was not employed for pay before the baby was born). And parents would receive 66 percent of the portion of their earnings that were above the minimum wage up to a maximum based on the average wage (currently about $50,000). 
Here at Family and Home Network we're dedicated to our work; but we keep our families—from infants to elders—at the center of our lives. 
We love helping parents and children--and we need the financial support of our supporters to cover our costs. If you can, please make a generous donation (every contribution, no matter the amount, helps!). Family and Home Network is a 501(c)(3) nonprofit organization; your contribution is deductible to the extent allowed by law. A financial statement is available from the Virginia Department of Consumer Affairs. FAHN is a member of Guidestar.
Please donate online or send a check by mail: Family and Home Network, P.O. Box 72134, Durham, NC 27722. 
Happy New Year!