Image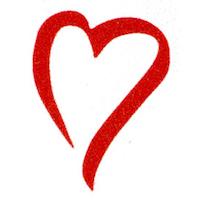 Body paragraph
Updated October 2020
Nurturing is powerful and drastically undervalued. Nurturing heals, promotes empathy, and counters violence.
Since 1984, when Family and Home Network was founded, we've followed the research in human development. There is now a mountain of scientific evidence on what people need in order to develop into healthy human beings.  Research findings in neuroscience, genetics and developmental science provide unequivocal evidence of the critical importance of nurturing and two-way intimate relationships between parent and child.
Unfortunately, throughout our culture there is a severe lack of knowledge about 'best practices' in human development: from infants' irreducible needs for physical and emotional attachment through teens' continuing need for parental love and attention. This ignorance is evident in many of our families, business practices, educational institutions, and public policies. And we believe this ignorance contributed to the recent crisis of family separation at the border.  
Like millions of people in the U.S. and abroad, we were stunned by the separation of children and parents and by the failure to track their identities for reunification. Amid the horror, it was heartening to see the vast outpouring of concern and action by millions of citizens, as well as the federal court ruling that ordered the reunification of families. Yet, at this time, hundreds of the children who were taken from their parents have not been returned.
Another aspect of the refugee crisis has come to light recently, with investigative reports documenting that there are five times more unaccompanied minors in detention today than just one year ago: Detention of Migrant Children Skyrocketed to Highest Levels Ever.  Many of these almost 13,000 teenagers crossed the border without their parents, fleeing extreme violence in their countries.
The family separations and long detentions cause serious trauma and in some cases, irreparable harm. While evidence-based treatments for trauma have proven beneficial, no government funds have been directed to help the families find and pay for such specialized, trauma-informed care.
We see the tragedy of family separation and extended detention of teens as part of the problem with our culture's lack of understanding and respect for nurturing. Here, we offer a roundup of resources for both the short-term and the long-term. And we invite you to join our work to increase knowledge, practices and public policies pertaining to parents and children.
This organization is a reliable source of information and offers opportunities to help with the current crisis:
Families Belong Together - a coalition of nearly 250 groups fighting to end family separation and incarceration. They've raised millions of dollars and helped to reunite thousands of families.
Another great way to help is to learn more about some of the underlying issues; here are some resources:
From 40 leading researchers: Separation is Never Ending: Attachment is a Human Right. An explanation of the science of attachment and a statement on the clear violation of human rights when children and parents are separated.
Dr. Jack P. Shonkoff of the Center on the Developing Child at Harvard University testifies to Congress on February 7, 2019 on the harm done to children and parents by separating them - he cites abundant scientific evidence on toxic stress.  
A PBS Newshour report on trauma, toxic stress, and the possibility of helpful interventions: How the toxic stress of family separation can harm a child. 
A brief, informative summary of immigration laws from Eric Pavri, attorney at Catholic Charities.
From the Brookings Institution, a 100-year old nonprofit public policy organization, why so many people are fleeing their homes: Violence Drives immigration from Central America.
On the subjects of nurturing, understanding children's needs and parenting, see:
Children's Needs and Thinking About Parenting.
The Evolved Nest - Developmental science on the foundation for a healthy life.
Teens need nurturing love and close relationships and the Harvard Parenting Project offers great information, including their Raising Teens report.
For a big picture look at "the way we as a society approach problems involving children and families" see Claudia Gold, M.D.'s blog Child in Mind. In Is Our Society Prejudiced Against Children? - Dr. Gold introduces some ideas from the book Childism: Confronting Prejudice Against Children by Elizabeth Young-Bruehl.  
About Family and Home Network's efforts to inform about nurturing:
Family and Home Network focuses on children's needs for warm, nurturing relationships with their parents – and on parents' experiences and feelings as they take the time to meet their children's needs. We offer affirmation, information and advocacy to parents, and we communicate with the media and policymakers about families, time and nurturing.
This is Family and Home Network's vision:
Widespread recognition of the critical importance of parents' emotional engagement with their children; societal support for the need of parents and children to spend generous amounts of time together; profound respect for parents who make these commitments and acknowledgement of the short- and long-term benefits to society.
As we continue our decades-long efforts, we acknowledge the challenges of changing cultural knowledge, attitudes and public policies. For inspiration, we look to successful public information campaigns. A determined grassroots effort by Mothers Against Drunk Driving successfully changed societal attitudes, behavior and laws and reduced the rate of deaths caused by drunk driving; Anti-smoking campaigns changed individual behaviors and laws; and public safety messages convinced people to use seat belts and led to mandatory seat belt laws.
With our Campaign For Inclusive Family Policies, we advocate for policies that apply to ALL families - so parents have financial support and therefore more choice and freedom about how to care for their children.
We are working hard, and we would love to have you join us. Please consider becoming a member of Family and Home Community -- where we ask for your feedback, where you can find other parents with shared interests, and where you can explore volunteer opportunities with Family and Home Network. Help us change the way nurturing is understood and valued.